Description
Kaxton Ceramic Front Brake Pads for Audi Q7 / PORCHE / VW TOUAREG
Compatible Vehicles:
Volkswagen Touareg all models
Volkswagen Touareg 7L
Volkswagen Touareg 7P
Volkswagen Touareg CR
Brake pads for all models of Volkswagen Touareg are ready in stock
Kaxton Brake Pads Specifications:
1. 100% Replacement Guarantee
2. With Highest Friction Levels
3. With 100% Ceramic Material
4. Heat Resistant
5. Non-Slip
6. Powerful Brakes
7. Heavy Duty
8. No Iron Metal
9. No Asbestos
10. No Black Dust
11. No Brake Rotor Vibration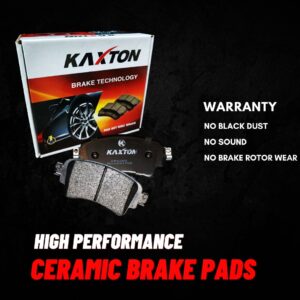 INSTALL KAXTON BRAKE PADS IN YOUR CAR TO INCREASE YOUR CAR PERFORMANCE WITH LOW MAINTANCE COST AND PROMISING LUXURY RIDE.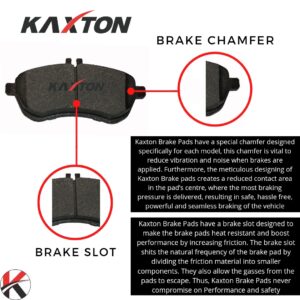 Kaxton Brake Pads use ceramic compounds and copper fibers in place of the metallic pad's steel fibers. This allows the Kaxton Ceramic Brake Pads to handle high brake temperatures with less heat fade, provide faster recovery after the stop, and generate less dust and wear on both the pads and rotors.