Description
Kaxton Manual Shock Absorber for MERCEDES BENZ C CLASS
Why Kaxton Shockers?
Kaxton Brand is Heavy Duty. Weight of Kaxton Shockers is more than any other brand available in the market, for example if material of other brand for 1pc shocker is 4 kg then Kaxton material weight of 1 pc shocker is 6 KG meaning Kaxton is much more heavy duty material.
Compatible Vehicles:
MERCEDES BENZ C CLASS W203
MERCEDES BENZ C CLASS W204
MERCEDES BENZ C CLASS W205
MERCEDES BENZ C CLASS W206
Note: If you are not sure whether this product is compatible with your vehicle or not, or if you can't find the right product for your vehicle, then please email our support team or send us a message here.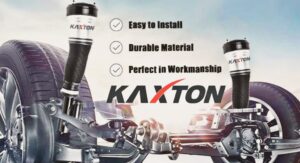 Improves stability and durability
Boosts Comfort
Easy and Fast Installation